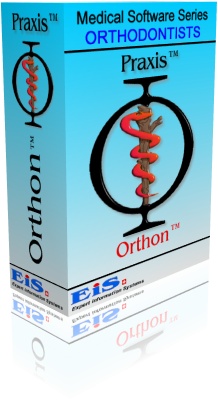 Download and Use Praxis™ 9s Orthon™ for ORTHODONTISTS Anonymously and FREE!
Download here the file Setup_Ot9s.zip (zipped). It Contains the following:
Instructions to Use the Program for the very First Time.
What You Should Know in Order to Manage the Database.
Answers to Frequently Asked Questions.
The Users Manual of Praxis™ 9s Orthon™ in a PDF Document.
The Praxis™ 9s Orthon™ Installer Manager.
Please download and unzip Setup_Ot9s.zip into a folder in your PC or a Memory Stick. There is only one executable file, Setup_Ot9s.exe, that is the Installer Manager. Run it and follow the instructions on your screen.
Download File Information
Setup_Ot9s.zip (????? KB)
Date Issued :

??

January 2010
Latin Version : Languages: English, Dutch, French and German
Designed for Windows® 32 bit Operating Systems.

You may Optionaly purchase your Personalized Security File here for a fee of €50 to activate your personal data and your logo on the printouts of the program.
Thank you for your Interest in our products.